Mathew Shaer (Mat) transferred to the Metropolitan Police Service in 2003 after 10 years service with Thames Valley. Originally from East London, Mat now works as an Inspector on Westminster Borough in charge of Criminal Justice and Case Progression units. Prior to promotion Mat worked on the elite Met Murder Squad.
He was elected Chair of the JPA on 16th April 2008. He has a stated desire to, "Raise the profile of the JPA within the organisation and the wider community. Also, to ensure that members are given a quality level of support where required and to be an inclusive organisation where members can feel that they have something to gain by belonging, whether that be from support, networking or socialising."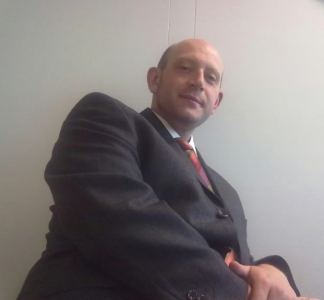 He is particularly keen to attract new membership of Jewish police officers and civilian staff from other Forces in order that they may equally benefit from the support offered to members.
The JPA regularly engages in campaigns in order to recruit staff and officers from the Jewish community. They are, for example, currently supporting two members of the Orthodox community who have joined the Met as Police Officers.
Mat Lives is a member of Maidenhead Synagogue where Dr Jonathan Romain is Rabbi. Rabbi Romain is also one of the JPA's two Chaplain's.