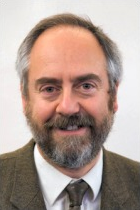 Rabbi Dr Jonathan Romain is a writer and broadcaster and serves as minister of the Maidenhead Synagogue in Berkshire. He is a prominent member of the Reform Jewish Community in Britain and is frequently asked to comment on news issues on radio and television.
He has written a number of books, including Your God Shall Be My God: Religious Conversion in Britain Today, which reveals the enormous growth in religious conversion that is becoming a widespread phenomenon throughout the country.
The JPA is in the process of vetting new Chaplains following the retirement of Rabbi Geoffrey Shisler. We are able to offer the ongoing support of United Synagogue and Chabad Rabbonim whilst this process is completed and this page will be updated in due course.
The Jewish Police Association is extremely grateful to our hard working, dedicated and helpful Chaplains.