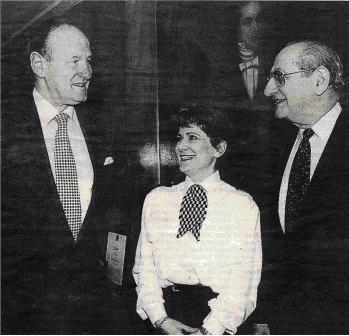 Metropolitan Police Commissioner Sir John Stevens has issued a personal appeal for more Jews to join the force and its civil staff.
After a meeting with representatives of the Met's nascent Jewish Police Association, Sir John voiced "delight" at its establishment. "The Met enjoys a very positive relationship with the Jewish community, and the Jewish Police Association will be integral to that. This will be a valuable addition," he told the JC.
"I would particularly like to attract more Jewish police officers and civil staff to the service, and look forward to working with the association to achieve that."
Sir John met WPC Jo Poole, attached to the West End Central station; Peter Russell, a retired special constable and civil staff member in Hampstead; and Miriam Rich, who works in the department of public affairs at New Scotland Yard.
Founded in August by WPC Poole, the association has already attracted some 60 members and is in the process of forming a constitution. It is the first Jewish association within a British police force.
WPC Poole described the meeting with Sir John as "excellent. The commissioner was extremely positive and supportive of our efforts. He wanted the association to forge close links with the Chief Rabbi's office and talked about the strong links that already exist between the Met and Jewish communal organisations.
"There is now funding for staff associations in the Met and he wanted to make sure we had enough resources. We also discussed greater flexibility in the serve to allow for religious observance."
Pledging to keep in close contact with the organisation, Sir John suggested a further meeting in the near future.
Meanwhile, the association will convene shortly to elect an executive committee.
Reproduced with kind permission of the "Jewish Chronicle"