The tireless and dedicated work of Chief Officer Lorraine Woolley led the Jewish Police Association to nominate her for a British Association of Women in Policing award. She was honoured with a lifetime achievement accolade.
Chief Officer Lorraine Woolley (picutred below on the right receiving her award), from the Met Special Constabulary, was praised by the judges for her work teaching regular colleagues about her Jewish culture as well as encouraging Jewish people to join the service.
She joined the Special Constabulary in 1970, two years before men and women were integrated, and climbed the ranks to become chief officer for New Scotland Yard's specials four years ago.
She has notched up 42 years of voluntary service and was made MBE in 1999 for her contribution to the Police Service and her charity work.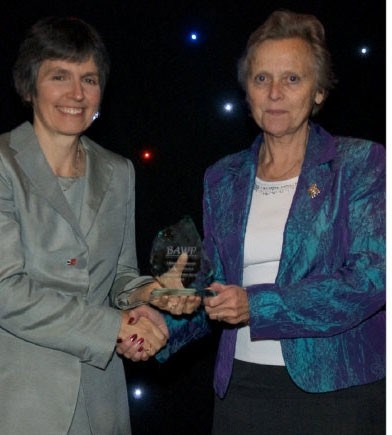 Under her leadership she appointed a fully qualified special as a welfare officer to support the 6,000 volunteers in London.