Britain's top policeman this week urged community members to consider a career in the force as a major campaign was launched to recruit a volunteer constable from every synagogue in London.
The Jewish Police Association – which has 200 members in the capital – will in the coming weeks contact shuls and schools as part of efforts to boost intake from a community it describes as "one of the most under-represented" in London's force.
Speaking at the launch at New West End Synagogue, Metropolitan Police Commissioner Bernard Hogan-Howe said: "Our ambition is to be the best. We'll only manage that if we maximise all our talents and represent the London we know and love. It's one of the world's great cities and the more diverse our workforce the more we will have the support of the people we provide a service for. I would encourage people from the Jewish community to think of the police as a great career. It's a great opportunity to influence the lives of others for the good."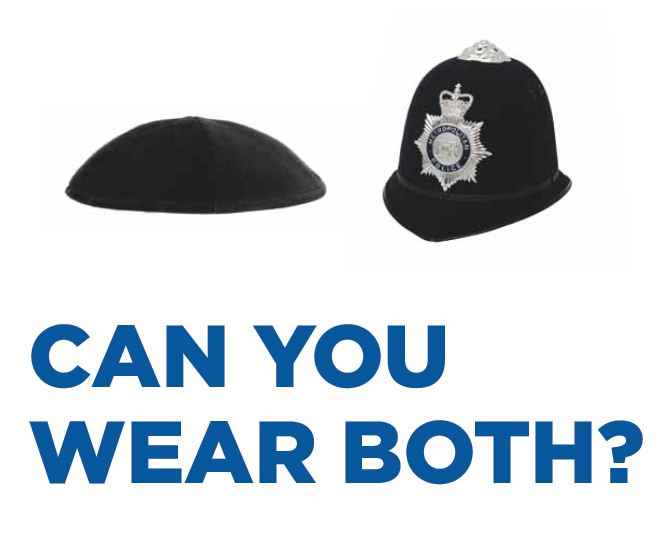 With currently only limited recruitment of full-time paid officers, the campaign is focused on recruiting special constables, who give at least 200 hours of service a year on a voluntary basis. However, JPA chair Mat Shaer stressed that becoming a special was one of the main routes to becoming a regular officer. "Specials also have the same powers, equipment and training and undertake, by and large, the same roles of all regular officers. There are traffic special officers, public order special officers, everything you can imagine special officers are now able to do". He added: "Bearing in mind the Jewish community is one of the most under-represented in the Met police, it's incumbent on us to try to redress it. Historically, when a young person is coming to that crunch time of making a choice about a career, the police service doesn't necessarily appear on their radar. I think it's about selling the excitement of the role. Looking back on my service, I've been involved in everything from investigating murders to dealing with serious incidents to helping people who have a crisis in their lives. I never know what's going to present itself on a day-to-day basis and that challenge will excite a lot of people".
One of the youngest Inspectors in the Met is 29-year-old Michael Loebenberg who first joined the force as a special while studying at university. "I wanted to do something valuable for the community", he said: "I found it to be immensely worthwhile; you go home at the end of every day feeling you've made a difference. I think there might have been an intake of breath when I told my parents I wanted to join the police but I think more than anything that was because of concern of safety. But my job gives them a lot of nachas and I've been able to achieve a lot in a short space of time".
But it's not just police work that JPA's members are involved in. The Met also includes workers from top professions that tend to be associated with the Jewish community, such as doctors and lawyers.
Sara Levene, 58, is a doctor who works as a medical officer as part of the Met's recruitment team. The Kinloss board member said: "The Met has been a brilliant employer. If I need time off for Yom Tov or on Fridays, I've never had any difficulty".
Lorraine Woolley, who as Chief Officer of the Special Constabulary is one of the most high-profile Jewish figures in the Met, said: "Jewish officers play an important role in their knowledge and understanding of their own culture and in the teaching of this. We have fine examples and I would like to see more Jewish officers in the special constabulary who go on to be regular officers". She added: "Wouldn't it be nice if we had a Jewish Commissioner one day?"